Copyright 2008 Free Spiritual Guidance.com   Art Licensed by Shutterstock

This Page Was Last Updated On: 3/20/2019
Tomorrow's Daily Horoscopes by Jordan Canon

Maybe you're traveling, or simply want to take a peak into the future, you are welcome to do so by reading tomorrow's daily horoscopes. And don't just read yours! You can only evolve through your relationships, so read up on the souls most close to you.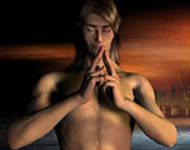 Tomorrow's Daily Horoscopes by Jordan Canon
Free Spiritual Guidance

by Jordan Canon, Spiritual Advisor

The benefit of my daily spiritual astrology readings are to not only help you get the most out of your natural-born energies, but to minimize the constant challenges the universe puts in our path.

It could be a friend, family member, co-worker, or even your soul mate, but all of the souls you have chosen to have in your environment contribute to your long-term evolution. Sometimes, it's not a bad idea to peak ahead and give yourself more time to prepare.

Jordan Canon's Daily Horoscopes for Tomorrow
Aries Daily Horoscope for Tomorrow
Taurus Daily Horoscope for Tomorrow
Gemini Daily Horoscope for Tomorrow
Cancer Daily Horoscope for Tomorrow
Leo Daily Horoscope for Tomorrow
Virgo Daily Horoscope for Tomorrow
Libra Daily Horoscope for Tomorrow
Scorpio Daily Horoscope for Tomorrow
Sagittarius Daily Horoscope for Tomorrow
Capricorn Daily Horoscope for Tomorrow
Aquarius Daily Horoscope for Tomorrow
Pisces Daily Horoscope for Tomorrow