Copyright 2008 Free Spiritual Guidance.com   Art Licensed by Shutterstock

This Page Was Last Updated On: 9/30/2023
Tomorrow's Love Horoscopes by Jordan Canon

These are more advanced spiritual astrology readings on this website. I don't subscribe to the notion of telling you when, where, and how you will experience love. It goes against the power you were blessed with to evolve your own soul, and that is only done through relationships.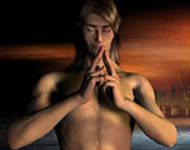 Tomorrow's Love Horoscopes by Jordan Canon
Free Spiritual Guidance

by Jordan Canon, Spiritual Advisor

However, there is a way to manipulate the universe and greatly improve your odds of achieving all that you seek. It's not about "looking" as much as it about the energy of preperation and self-improvement. 

You will get more out of these readings if you string a few (or more) together, and see the pattern, or cycle, your soul is in. Knowing when to step back is as strong an energy as knowing when to step in. Most souls fail when then look out, instead of looking within.

Jordan Canon's Love Horoscopes for Tomorrow
Aries Love Horoscope for Tomorrow
Taurus Love Horoscope for Tomorrow
Gemini Love Horoscope for Tomorrow
Cancer Love Horoscope for Tomorrow
Leo Love Horoscope for Tomorrow
Virgo Love Horoscope for Tomorrow
Libra Love Horoscope for Tomorrow
Scorpio Love Horoscope for Tomorrow
Sagittarius Love Horoscope for Tomorrow
Capricorn Love Horoscope for Tomorrow
Aquarius Love Horoscope for Tomorrow
Pisces Love Horoscope for Tomorrow