Copyright 2008 Free Spiritual Guidance.com   Art Licensed by Shutterstock

This Page Was Last Updated On: 3/20/2019
Yesterday's Daily Horoscope by Jordan Canon

Did you miss a day of getting your daily horoscope? No worries, you can read yesterday's daily horoscope right here. Many souls are enjoying great success with their daily spiritual horoscopes by copying and pasting them into their own word document.

It is an easy way to create a spiritual journal that you can refer to at any time. Think of it like this: Any single spiritual horoscope reading is a dot. A collection of readings is like a multitude of dots, that form a line. A line can not only plot direction, it can also signify distance.

Over any given period of time, you are very likely to see more of what is going on around you, and be better able to use the daily horoscope readings to see where you are going.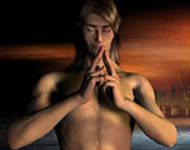 Yesterday's Daily Horoscope by Jordan Canon
Free Spiritual Guidance

by Jordan Canon, Spiritual Advisor

Jordan Canon's Daily Horoscopes from Yesterday
Aries Daily Horoscope from Yesterday
Taurus Daily Horoscope from Yesterday
Gemini Daily Horoscope from Yesterday
Cancer Daily Horoscope from Yesterday
Leo Daily Horoscope from Yesterday
Virgo Daily Horoscope from Yesterday
Libra Daily Horoscope from Yesterday
Scorpio Daily Horoscope from Yesterday
Sagittarius Daily Horoscope from Yesterday
Capricorn Daily Horoscope from Yesterday
Aquarius Daily Horoscope from Yesterday
Pisces Daily Horoscope from Yesterday
Other Spiritual Astrology Links of Interest

Yesterday's Daily Horoscope